Indoor and outdoor custom signs for storefronts, showrooms, real estate and more!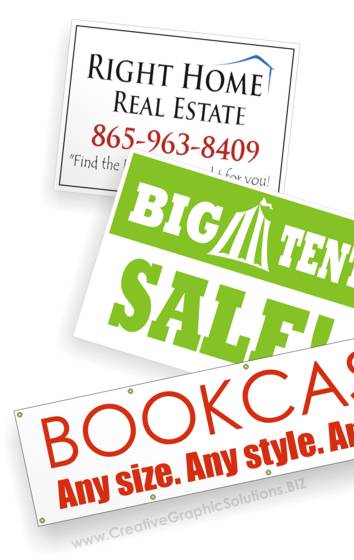 Various types of signage are available to fit your needs.
Single or multicolor vinyl signs.
High volume screen printing.
Full color digitally printed signs.
4mm or 8mm corrugated plastic.
Flat plastic or rigid foam board signs.
Grommeting, hole punching, and corner rounding.
Stands and frames for yard signs.
To order or for information contact:

Creative Graphic Biz
Design, Web, and Print Services